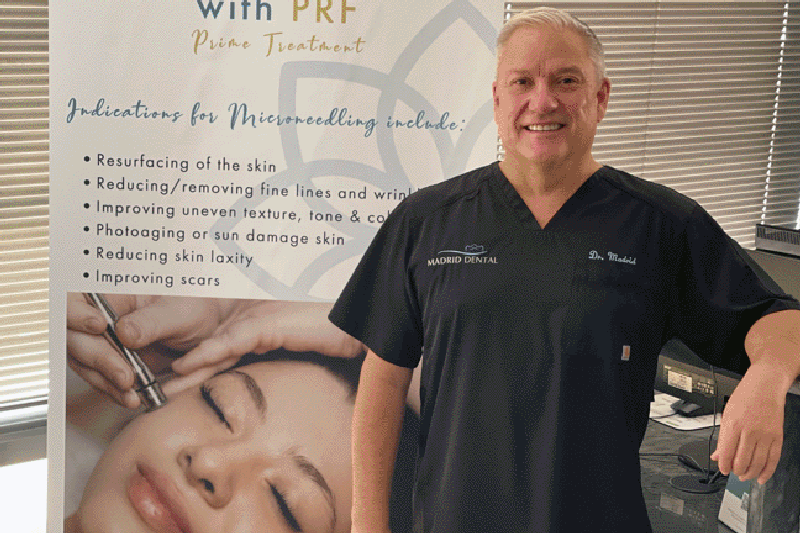 Dr. Felix C Madrid D.D.S.
Dr. Felix C. Madrid was born in Durango, Colorado and raised in Las Vegas, Nevada. His family is from Northern New Mexico where he would spend his summers. Dr. Madrid attended the University of Texas at San Antonio where he studied Biology. Acquiring an interest in oral health and dental esthetics and its impact on the human body as a whole, Dr. Madrid then attended the University of Texas Health Science Center at Houston, where he earned his Doctoral of Dental Surgery in 1992.
Dr. Madrid worked in private practice in Houston for 3 years. He then decided to return to Northern New Mexico and fulfill a desire to give back to the community through the Public Health Service at La Clinica del Pueblo in Tierra Amarilla. He then relocated to Albuquerque in 1998 to start his Private Practice where he still is today.
Now having provided Esthetic Dentistry for over 25 years, it became apparent that patients were interested in Facial Esthetics with relation to their smile. He then became dedicated to directing his continuing education efforts to obtain the skills necessary to help patients achieve those goals. With the introduction of Lasers and Platelet Rich Fibrin procedures to his practice it has become a new era in the fulfillment of improving ones' Oral facial health.
Dr. Madrid has acquired fellowships in Implantology from The Rocky Mountain Dental Institute, The international Congress of Oral Implantologists, and in dentistry from The Spear Institute in Scottsdale. He has been a member of The American Dental Association for 30 years.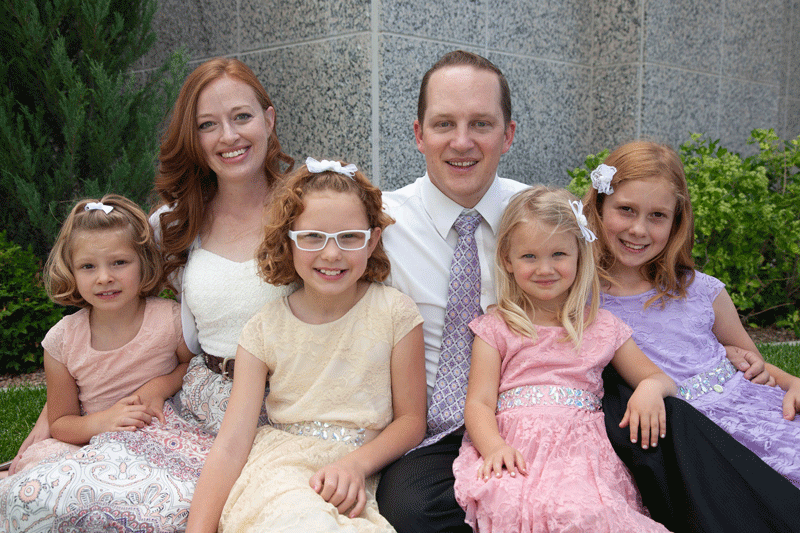 Dr. Wes (Wesley Hanchett, D.D.S.)
Hi! I am Dr. Wes (Wesley Hanchett, DDS) and I am very happy to be a part of your dental care at Madrid Dental. I am a strong believer in treating my patients the way I would want to be treated and receive dental treatment for myself or for my family. 
I was born and raised in New Mexico and since a young age, I have wanted to be a dentist.  In high school I shadowed dentists as often as I could and even earned the dentistry merit badge as I worked towards becoming an Eagle Scout. In college I was a member in the University of New Mexico's Pre-Dental Society and a founding officer in the UNM student chapter for Public Health Dentistry.  I attended a highly ranked dental school at the University of Missouri-Kansas City School of Dentistry where I received a great education in dentistry.
I continue to enhance my dental education by taking some of the best post- graduate dental education courses.  I also serve as a Captain in the Army National Guard which allows me to obtain additional training in dental surgical procedures. I believe in being honest with and always doing right by my patients and I know that staying up-to-date with advanced dental techniques and procedures will allow me to provide the best dental care to my family and to you and your family.
I am married to my best friend and have 4 beautiful daughters in whom I adore. We love to spend time together as a family. We love to go boating, hiking, play games, watch movies, and work on projects together around the house. I love to garden and be outside as I grew up with horses, donkeys, cows, and many other animals, and had a lot of land to roam. My parents taught me strong values and to work hard to make the world a better place. That is what I strive to do every day.
I am looking forward to meeting you!